FREE COMMUNITY EVENT 
FAMILY| FUN| FELLOWSHIP| FOOD
The Cave, Inc present:
HARVEST FEST '23!!
The Cave is BACK with another night that is one for the BOOKS!!!! In 2022, we had around 1000 people come and go and we are expecting greater this October! We are planning on increasing our Parking Space Candy Booths from 80 to 100!!! Don't forget to bring your candy bag! We cannot wait to see the community again and are happy to call it a family REUNION!!!
#YEAHBUDDDDDDYYYY
Children will walk from space to space taking part in the activities and games to receive prizes and candy!
Bring your WHOLE FAMILY and Friends to Redemption House parking lot, Friday, Oct 27th to enjoy a Faith-Filled, day of FUN for the WHOLE FAMILY!! Register for your FREE Tickets by clicking here —>
https://tinyurl.com/24zrs8fc
Be a part of the fun by claiming your parking space candy booth by using your car trunk, tables, pop-up tent, etc.
Claim your candy booth spot here —>
https://tinyurl.com/3m9mu8pt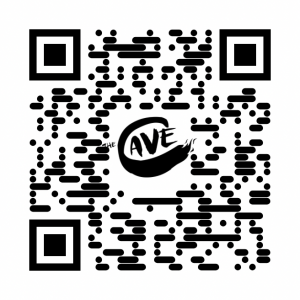 —$200 CASH prize for most creative theme
—10 runners up will receive a Chick-fil-A gift card
—Great opportunity for small businesses
—Engage with the community 5:30 pm to 7:30 pm
—Call Sophia (443)-273-6199
—only first 100 spaces available
Experience the 'The Kingdom of Heaven' exhibit (10 ft wide by 30 ft long)
FOOD
LINE DANCING
CARNIVAL GAMES
LIVE DJ
FACE PAINTING
KIDS PUMPKIN PAINTING
CORN HOLE TOURNAMENT
HAYRIDES
BONFIRE w/ACOUSTIC
CHILI COOKOFF (More details coming soon!)
AWESOME LIVE MUSIC & DANCE ON STAGE
– B- SHOC LASER LIGHT SHOW
– CHSN
– ASHLEY & BAND
– A TIME TO TWIRL
– TWIN CARTER
– EMCEE & HOST REV DR. FREDDY FLANAGAN
-DJ DANNY T
HOURS:
5:30pm-11pm
EXTRA DETAILS:
• All Ages
• Rain or Shine
• Interested in SPONSORING or VENDING? Call Sophia (443)-273-6199 and Apply here —>
https://tinyurl.com/y59frrum
• Interested in getting your CHURCH INVOLVED then Email dr.frederickflanagan@gmail.com for more info
• Please be considerate and do not park on neighbors property!
We will have overflow parking.
Old Roller Skating Center
2318 Mountain Rd
Pasadena, MD, 21122
Shuttles will be available.