Sunday Services: 10:00
am & 2:30 pm
RHHOP (Redemption House, House of Prayer)
Monday, Tuesday, & Thursday 10:00 am – 2:00 Wednesday Men Only 10:00 am – 2:00 pm
The prayer house is a time to be in the presences of the Lord. To give unto God through worship and communication, and if your in need of prayer there are people there to pray with you. At times the spirit moves through peace or Warfare birthing powerful prophecy. If you're interested in growing in your prayer life this is the place to be. 
Discipleship Training
Every Tuesday Night at 7:00 pm
If you want to grow deeper in your relationship with God and connect with others, keep reading! The RHLC Discipleship Training Course is starting this Tuesday, 1/14/2020, at 7:00pm with an overview and introduction by Chad Davis. The Discipleship Training Course (DTC) is using spirit-filled books by Tim Johnson called C4 Discipleship Pathways. This explosive material will equip you to be mentors, either in groups or with individuals, and will enable you to fulfill the Great Commission in Matthew 28 to make disciples of all nations. The books will be available for purchase in both hard copy and electronic format. 
Childcare will be provided.
Food Ministry
Wednesday Evenings and Saturday Afternoons (every day if needed)
Food Give Away
Contact Doug 443-694-8360 (for any questions or if you would like to help)
Contact Pastor Jeff Smith 571-325-0488 (for any questions or if you would like to help)
Contact Joe Cool 443 257-5038 (for food boxes to be made)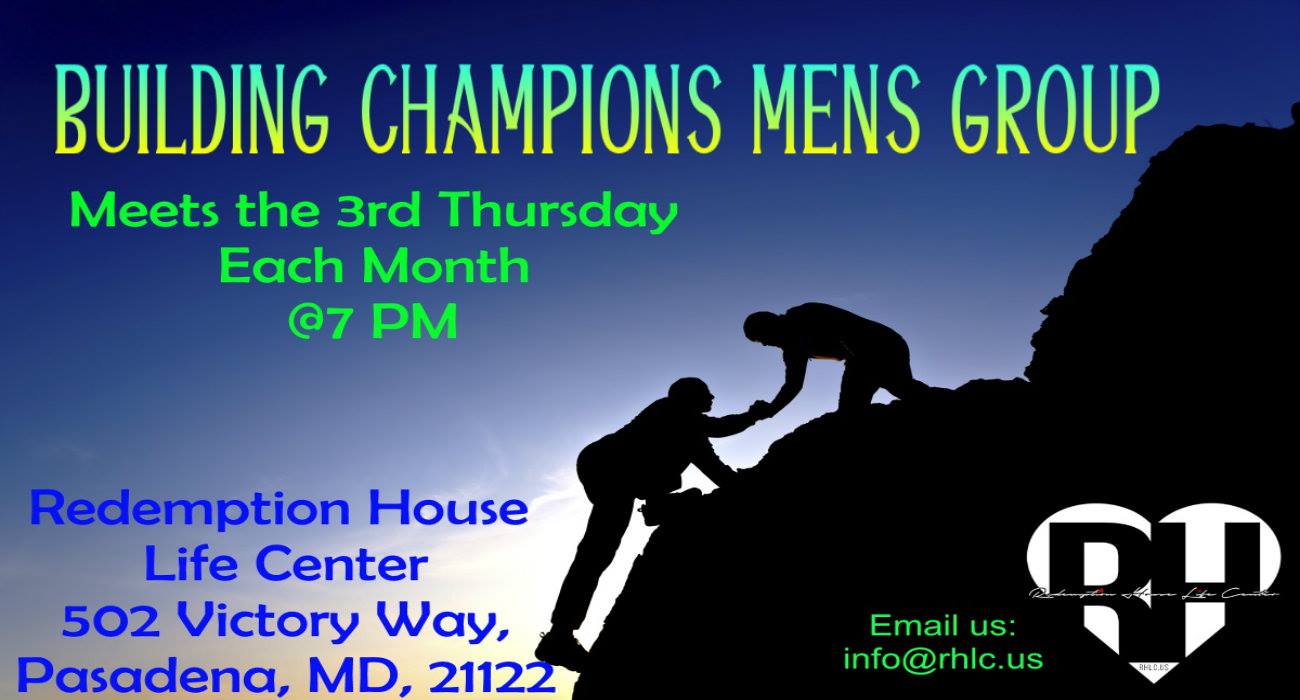 We are now meeting on the 1st and 3rd Wednesday of every month @7pm in the Fellowship hall. We will start every night with coffee, cookies and ice breaker games!!! Come fellowship with your sisters in the Lord as you learn about those who paved the way before you! Childcare will be provided for children 5 and under.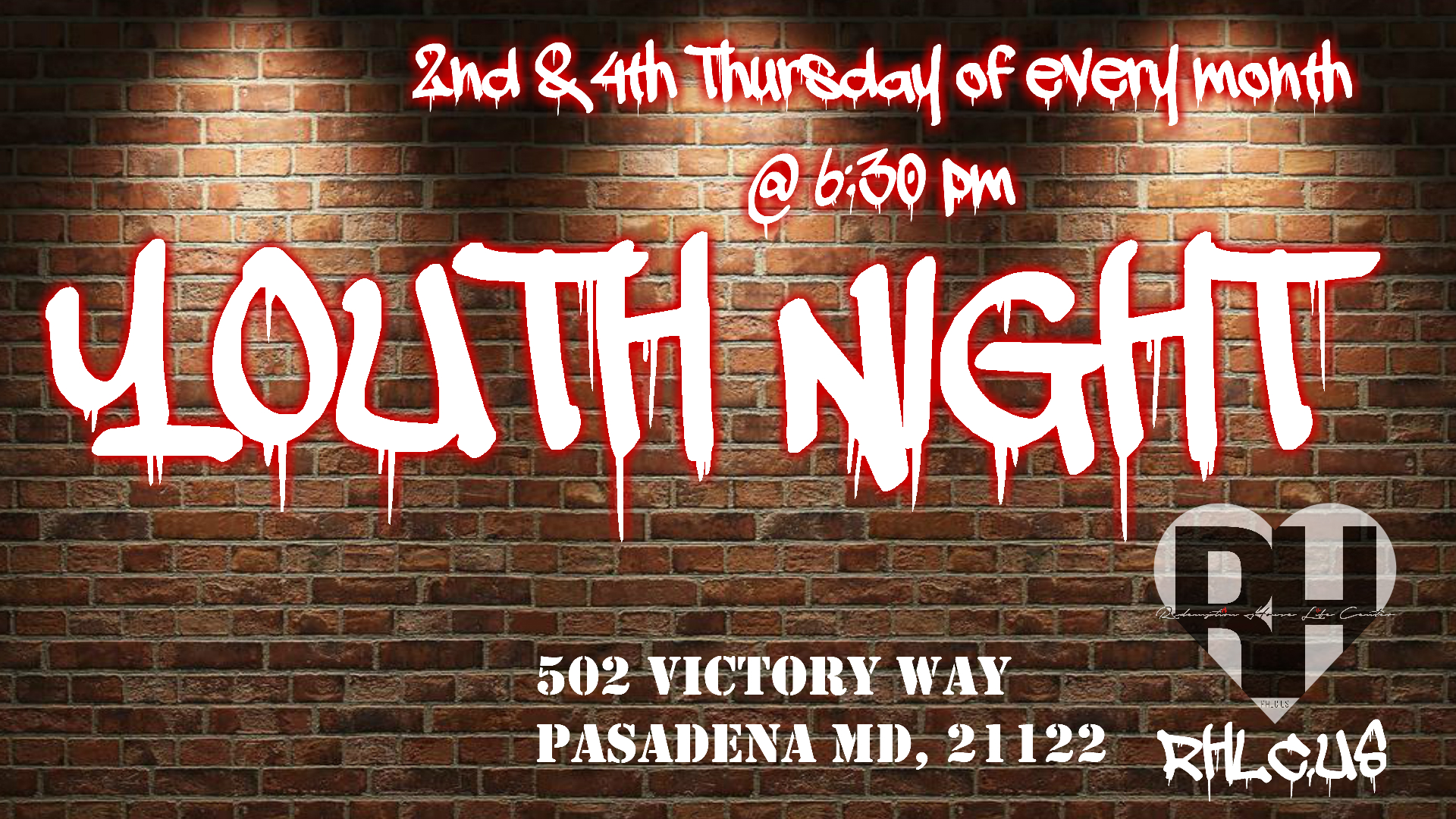 Redemption House LIfe Center is excited to announce that their Youth Group is up and running! Pastor Tracy has stepped into the role of Youth Pastor and can't wait to lead the next generation into power and glory! Meets the 2nd & 4th Thursdays of each month @ 6:30 pm.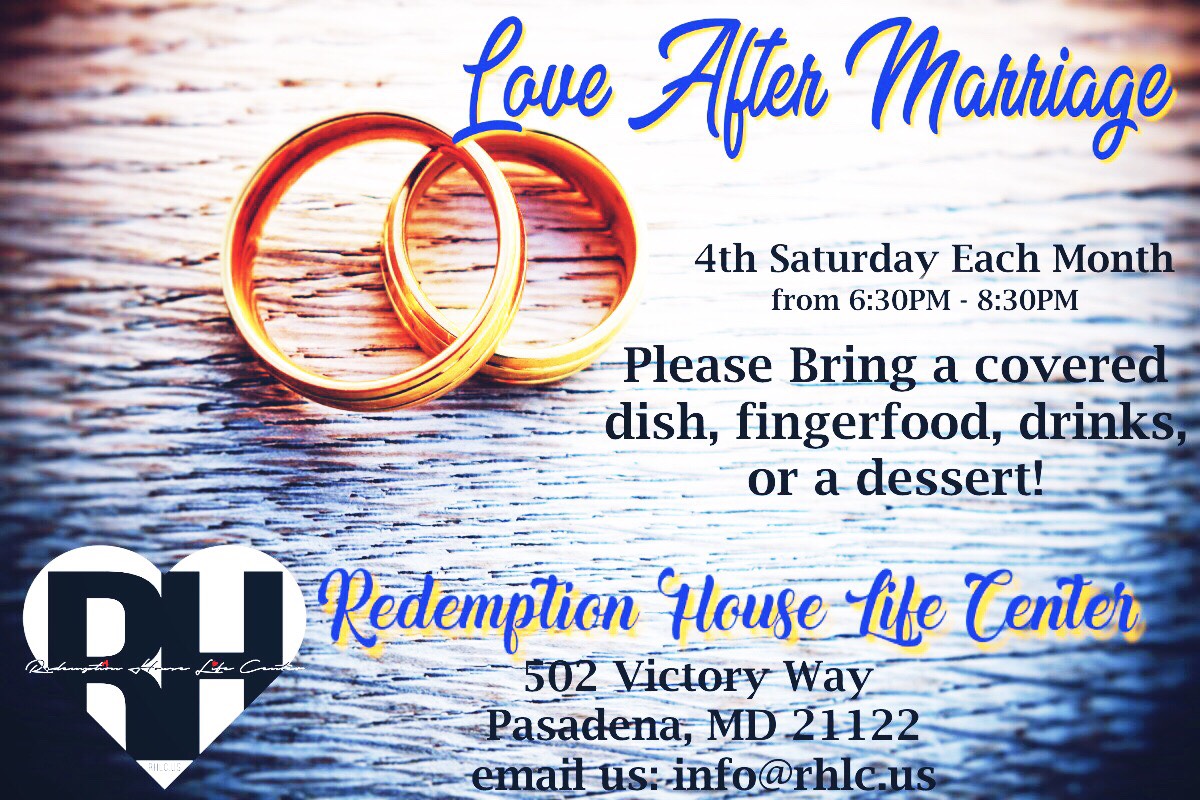 4th Saturday of every month. Occasionally, if the church is needed for a conference, we will change it to the 3rd Saturday of the month. Please follow the dates above.
502 Victory Way, Pasadena, MD
Bring a covered dish to share as we fellowship before the marriage class.
Child Care will be provided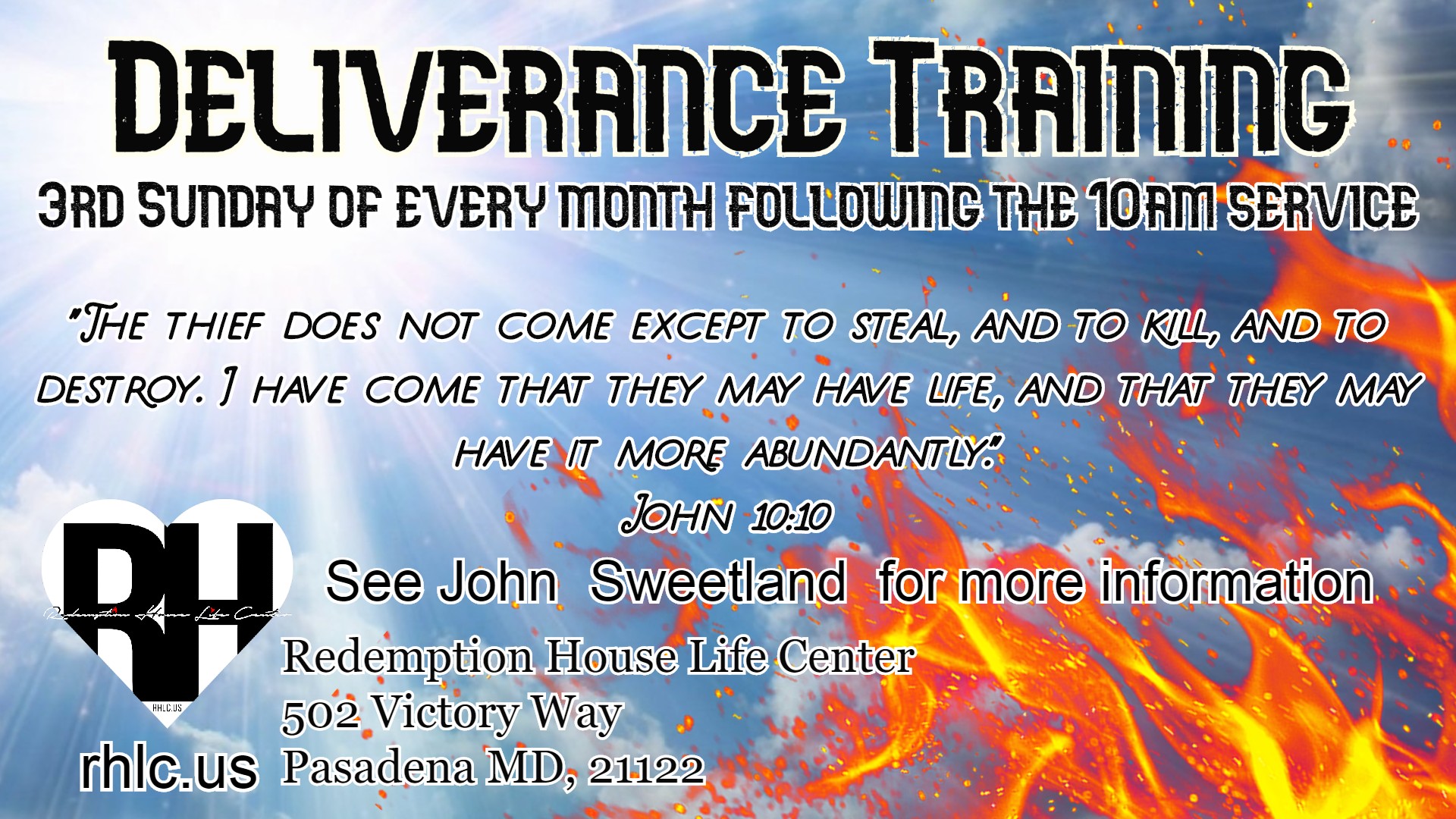 Deliverance Training
We have deliverance training the 3rd Sunday of every month following the 10 am service. See John Sweetland for more information.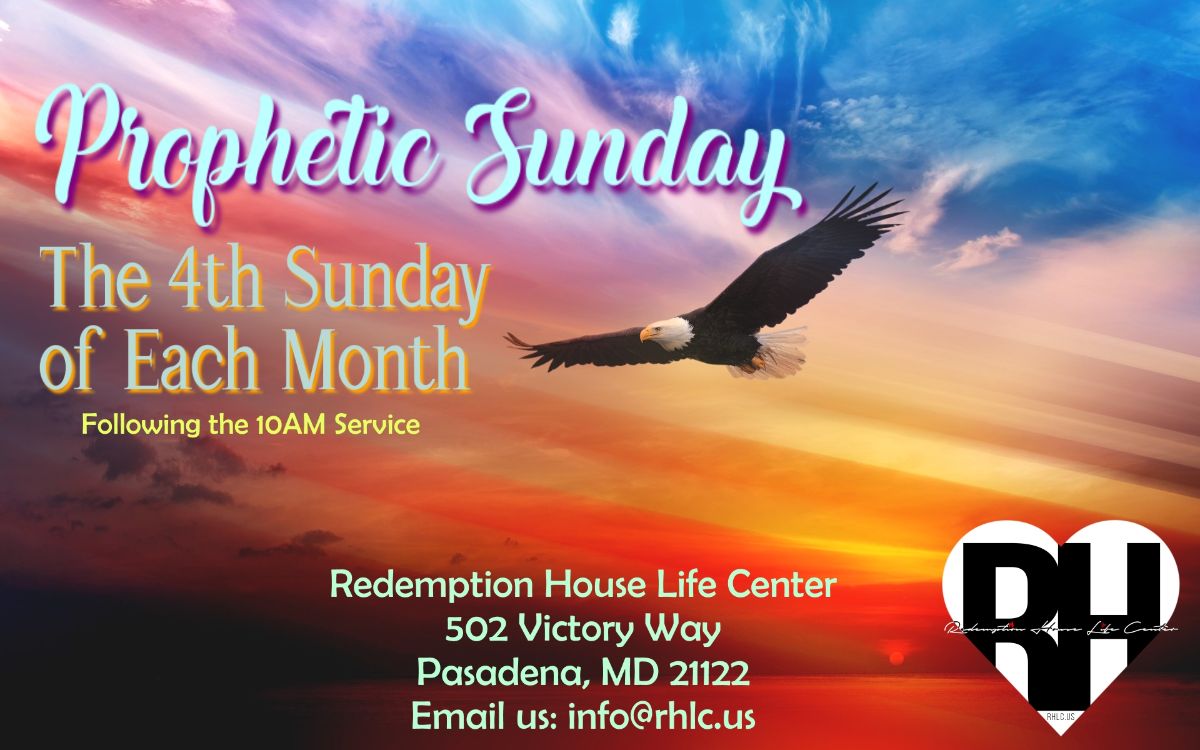 Prophetic Sunday
4th Sunday of every month our prophetic team ministers to the congregation through prophecy and love.

2020 Here we come
Check out our exciting new events comeing up this year at Redemption House Life Center