Day 15
October 5, 2022
Are you intuned to all that is yours in Christ? Are you aware of who sits on the throne of your heart? What are you desiring and yearning for in the kingdom of God our new Jerusalem?
Christ's resurrection is your resurrection too. This is why we are to yearn for all that is above, for that's where Christ sits enthroned at the place of all power, honor, and authority! Yes, feast on all the treasures of the heavenly realm and fill your thoughts with heavenly realities, and not with the distractions of the natural realm.
Colossians 3:1‭-‬2 TPT
Our Lord and Savior, we are grateful for the resurrection that we now share in as sons and daughters. Our dwelling is in You and You in us. Help us to see everywhere we have not given You all power, honor, and authority in our lives and hearts. We want to be all in and receive all You have for us. Show us how to fix our heart, mind, and eyes on All of You. In Jesus name.
September 19, 2022 –
RHLC Family, are – you – ready???
Join us tomorrow September 20, 2022 as we consecrate ourselves with a 40 day fast, ending October 29, 2022 during our Holy Convocat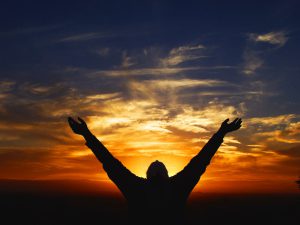 ion Ceremony. Please prepare your hearts and cupboards as we set aside this time of reset and draw closer to the Lord through fasting, prayer, giving, and coming together in one place, one accord.
Please feel free to go through the resources that we have made available to help assist you on this journey.
Here is a link to those resources:
May the grace of our Lord Jesus keep you in this time.
RHLC Admin Team
{"type":"block","srcClientIds":["a5fd541c-705c-4ba4-a50e-46acbaf456b4″],"srcRootClientId":""}