Day 16
October 6, 2022
Are you seated with Christ, dead to your sin, and alive to your new life in Him?
Can you accept His grace (unmerited favor)and mercy (with holding punishment due) in your life? Do you have trouble receiving His free gift of salvation and think there is more you have to do (earn) to receive it?
But God–so rich is He in His mercy! Because of and in order to satisfy the great and wonderful and intense love with which He loved us, Even when we were dead (slain) by [our own] shortcomings and trespasses, He made us alive together in fellowship and in union with Christ; [He gave us the very life of Christ Himself, the same new life with which He quickened Him, for] it is by grace (His favor and mercy which you did not deserve) that you are saved (delivered from judgment and made partakers of Christ's salvation). And He raised us up together with Him and made us sit down together [giving us joint seating with Him] in the heavenly sphere [by virtue of our being] in Christ Jesus (the Messiah, the Anointed One). He did this that He might clearly demonstrate through the ages to come the immeasurable (limitless, surpassing) riches of His free grace (His unmerited favor) in [His] kindness and goodness of heart toward us in Christ Jesus. For it is by free grace (God's unmerited favor) that you are saved (delivered from judgment and made partakers of Christ's salvation) through [your] faith. And this [salvation] is not of yourselves [of your own doing, it came not through your own striving], but it is the gift of God; Not because of works [not the fulfillment of the Law's demands], lest any man should boast. [It is not the result of what anyone can possibly do, so no one can pride himself in it or take glory to himself.] For we are God's [own] handiwork (His workmanship), recreated in Christ Jesus, [born anew] that we may do those good works which God predestined (planned beforehand) for us [taking paths which He prepared ahead of time], that we should walk in them [living the good life which He prearranged and made ready for us to live].
Ephesians 2:4‭-‬10 AMPC
Father God, help us to let go of wrong mindsets that bring us into works and not Your grace and mercy. We could never do enough to earn our salvation, a gift from You. Help us in the areas we have been taught wrong doctrines so we can receive all You have for us. Help us to thoroughly understand and apply what grace and mercy truly means in our daily lives in You. In Jesus name.
September 19, 2022 –
RHLC Family, are – you – ready???
Join us tomorrow September 20, 2022 as we consecrate ourselves with a 40 day fast, ending October 29, 2022 during our Holy Convocat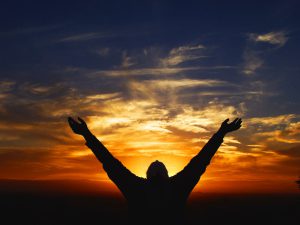 ion Ceremony. Please prepare your hearts and cupboards as we set aside this time of reset and draw closer to the Lord through fasting, prayer, giving, and coming together in one place, one accord.
Please feel free to go through the resources that we have made available to help assist you on this journey.
Here is a link to those resources:
May the grace of our Lord Jesus keep you in this time.
RHLC Admin Team
{"type":"block","srcClientIds":["a5fd541c-705c-4ba4-a50e-46acbaf456b4″],"srcRootClientId":""}