Day 9
September 29, 2022
Do your thoughts race and ramble during times of uncertainty? Do you struggle to slow down how you respond to stressors in your life, including people?
In the multitude of my [anxious] thoughts within me, Your comforts cheer and delight my soul!
Psalm 94:19 AMPC
Whenever my busy thoughts were out of control, the soothing comfort of your presence calmed me down and overwhelmed me with delight.
Psalms 94:19 TPT
Dear Lord, I surrender my worry, fear, and anxious ways and behaviors to You. I ask You to set me free in any and all areas that I struggle to manage my thoughts. Your word says to take every thought captive. I ask You to release Your presence, comfort, and peace to my mind right now and fill me with Your joy. In Jesus name.
September 19, 2022 –
RHLC Family, are – you – ready???
Join us tomorrow September 20, 2022 as we consecrate ourselves with a 40 day fast, ending October 29, 2022 during our Holy Convocat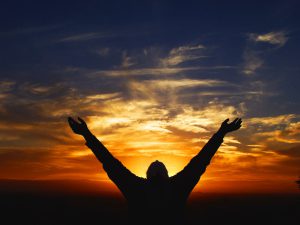 ion Ceremony. Please prepare your hearts and cupboards as we set aside this time of reset and draw closer to the Lord through fasting, prayer, giving, and coming together in one place, one accord.
Please feel free to go through the resources that we have made available to help assist you on this journey.
Here is a link to those resources:
May the grace of our Lord Jesus keep you in this time.
RHLC Admin Team
{"type":"block","srcClientIds":["a5fd541c-705c-4ba4-a50e-46acbaf456b4″],"srcRootClientId":""}